Artis Rožkalns the champion of AMI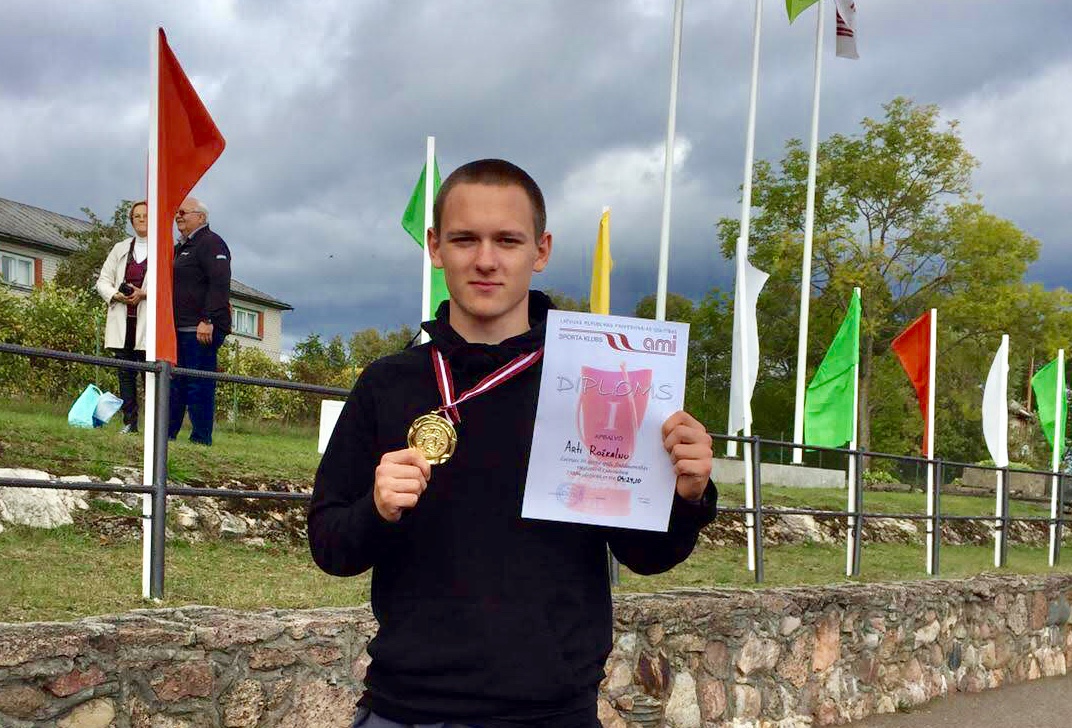 Whats is AMI? Latvian Republic Profesional education sports club , which organizes competitions in Latvia for the professional schools. Because Artis Rožkalns spends his educative days in Vidzemes Technology and Design technical school, he went to defend his schools' honor in republics" competition. His victory unchallenged. Congratulations!
European Kids Athletics Games - Open!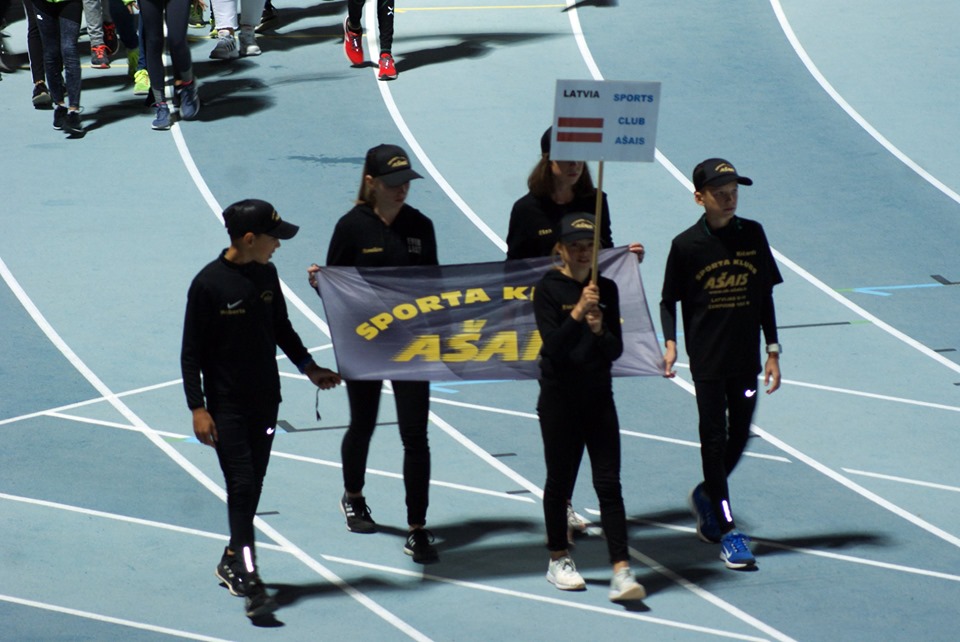 The evening of september 9th was very special. In the stadium of Brno many hundreds of athletes had come to participate in European Kids Athletics Games opening ceremony. The new athletes from Czech Republic, Italy, Bulgaria, Ungaria, Latvia and other countries walked in the ceremonial parade holding their clubs' or schools' flagstone. SC Ašais was one of the clubs to participate! The whole evening was an athletics fiesta! The main event is awaits ahead - the competition. On tuesday and wednesday Ašais runners will compete with tens of peers in their disciplines! More stories will follow soon! Photos - here!
Beautiful scenes of Prague and Brno - We have arrived in the Czech Republic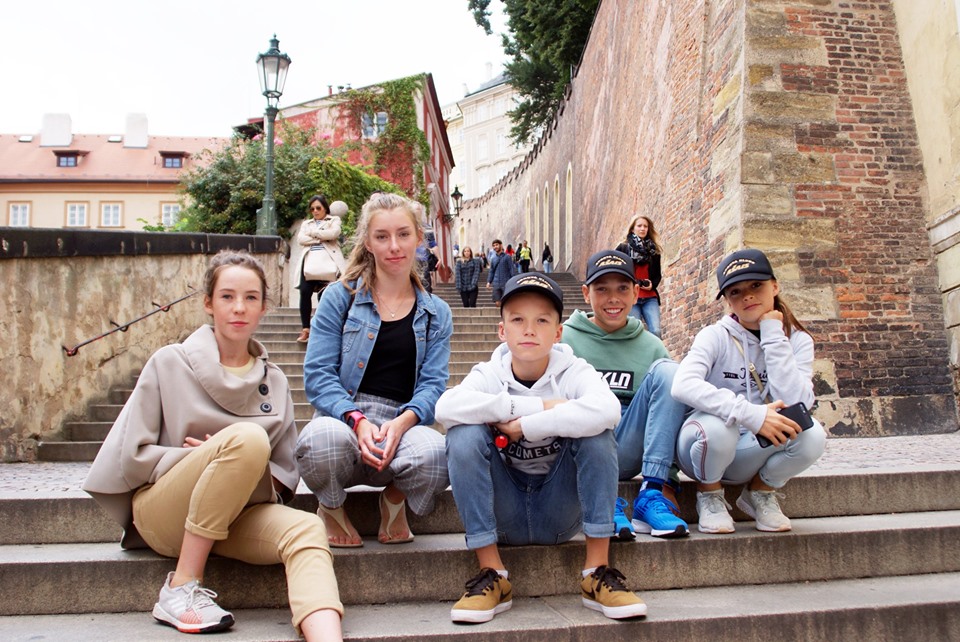 SC Ašais runners have arrived a few days early in the Czech Republic to take the paths of tourists and see new places and have a good time together. Furthermore tonight will be the official opening of european Kids athletics games, which will continue for the next two days - tuesday and wednesday respectively. About that in the next story from Czechia. Some scenes from - here!
Artis Rožkalns has once again won Stirnu buks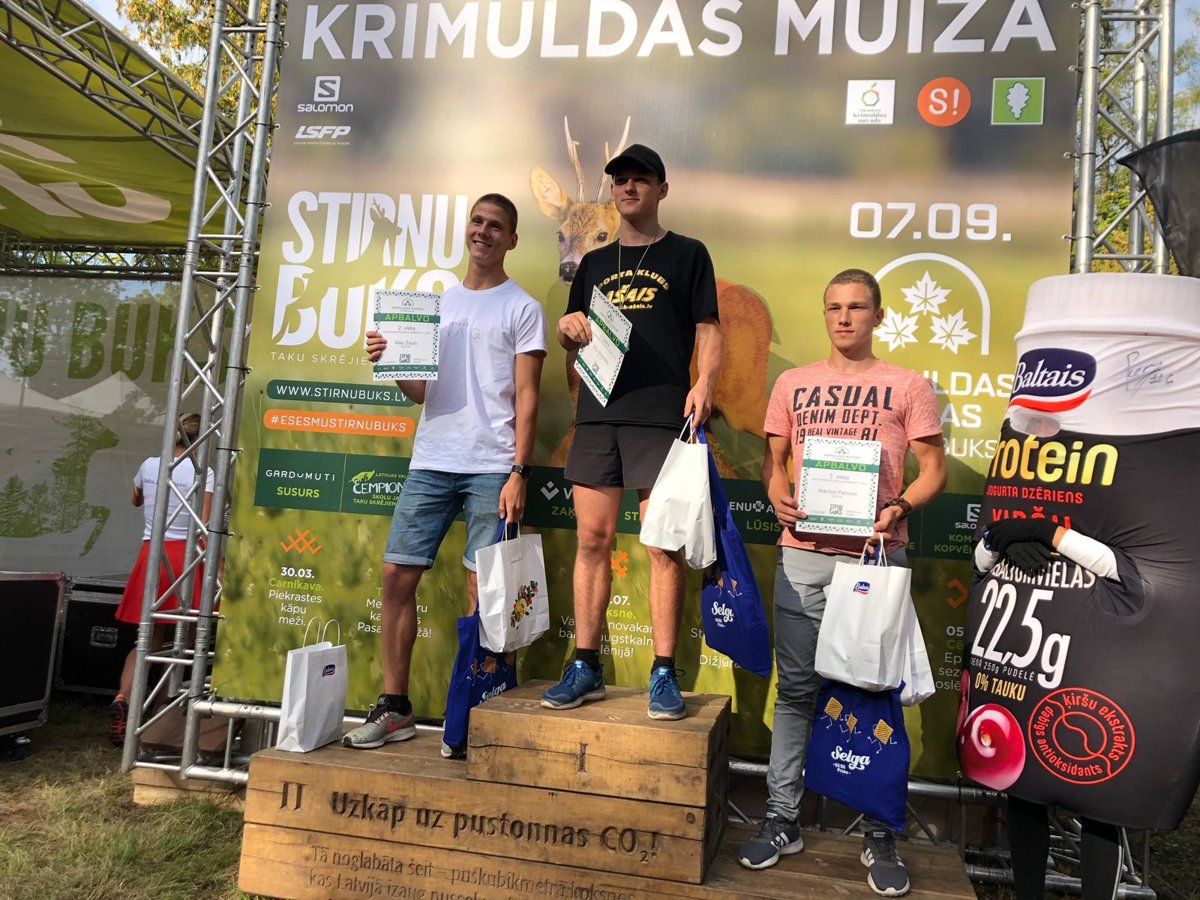 While most Ašais athletes have gone to Czech Republic to participate in European kids athletics games, Artis Rožkalns is the only Ašais athlete in Krimuldas Stirnu buks. It is clear, that the goal was only onw thing - to win. And he did just that, therefore securing his victory overall in the leaderboard. This years' last Stirnu buks part will be in Cesis, where Ašais athletes will be in full composition, in order to arrange their place in the leaderboard and finish another year of Stirnu buks. Till Cesis Stirnu Buks!
Season 2019 recap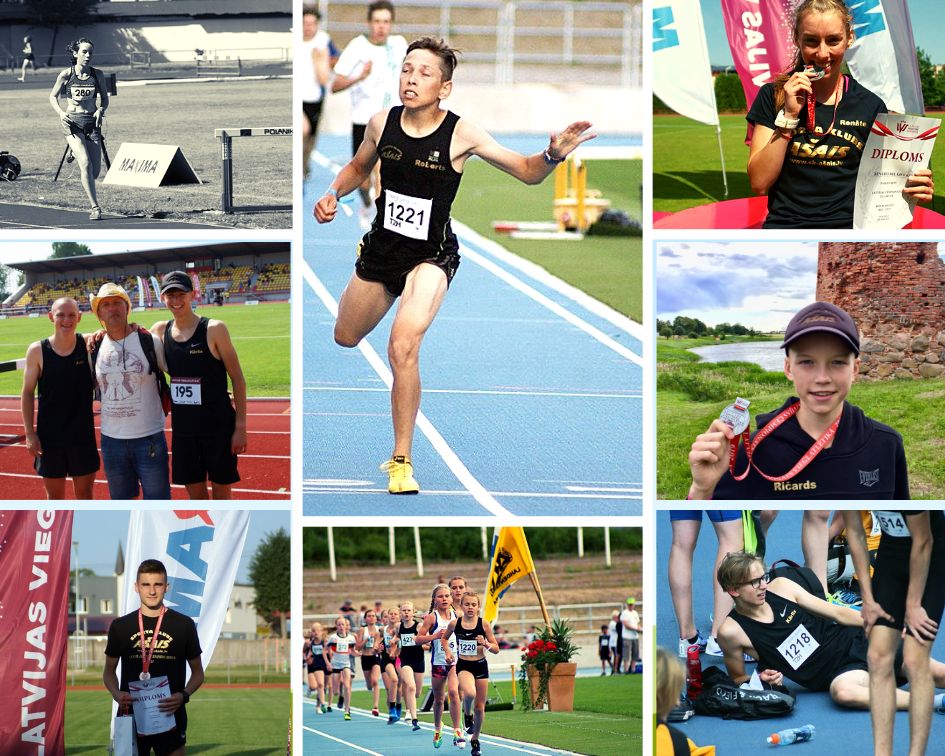 Organizing ašais athletes by their respective age groups, we come to have 1x in U12, 2x in U14, 3x in U16, 1x in U18, 1x in U20 and 1x U23. If agree, that the most important medals of the season are ones from Latvian championships, then every third athlete has won one!!! Two silver and one bronze medal. Silver goes to Ričards Špacs of U14 age group and also Renāte Beļājeva of U16 age group. Bronze goes to Rihards Serģis of U23. But wait, there is more! In the TOP 6 in country is Roberts Glazers both in the 800m and the 1500m distance(both 5th). Renāte Beļājeva too in the 400m distance(4th), Artis Rožkalns in the 800m distance (5th & 6th). Artis also has the highest IAAF score - 839 points for 1:56,87 in 800m. Furthermore in the TOP 10 is Elza Niklase in 1500m and 800m(8th & 10th). In seasons best results, Ašais athletes are again in the TOP positions. In the U14 age group, Ričards Špacs 2nd in 1000m distance. In the U16 age group Roberts Glazers 2nd with an excellent result in the 1500m distance and 6th in the 800m distance. Renāte Beļājeva 4th in 400m and 800m, but Artis Rožkalns 4th in 800m in the U20 age group. We have to mention Stellas' Paltiņas' starts this season. Because Latvian championships will start for her only next year (when she will be in U14 age group) , we can compare respective age group results, and anilizing the results we can safely say, she would've gotten a medal. Waiting for the first season of U14. But now a little rest, so we can soon make new goals!
Roberts Glazers 3rd in Baltic Sea Games!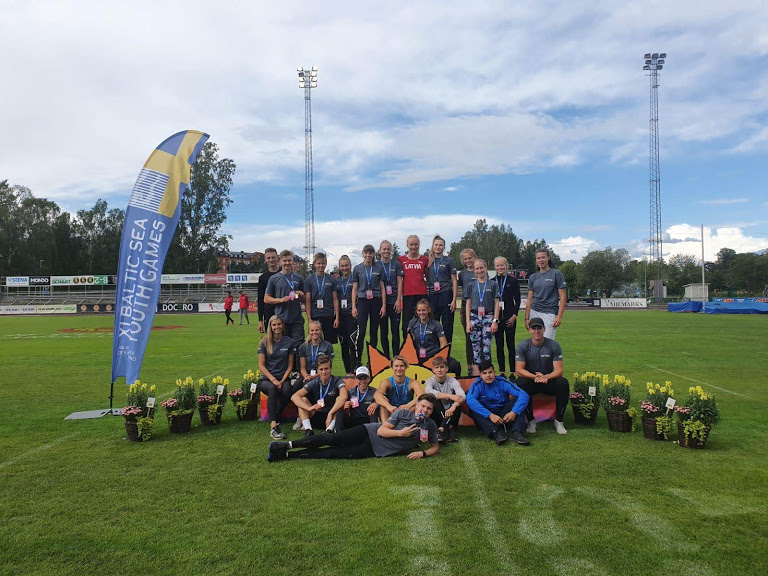 While Ašais athletes are testing their limits in Alūksne, Ašais hiperactive bomb Roberts Glazers is spending his time in the Swedish city of Karlstad to participate in Baltic Sea Games. Roberts started in the rather unusual distance of 2000m. He started promisingly, winning 3rd place with a pre-record - 6:16,32! We are happy for Roberts' first international start being a member of the Latvian team. We are certain, that just now everything is starting! Awaiting new challanges!
Another Stirnu buks race in our pocket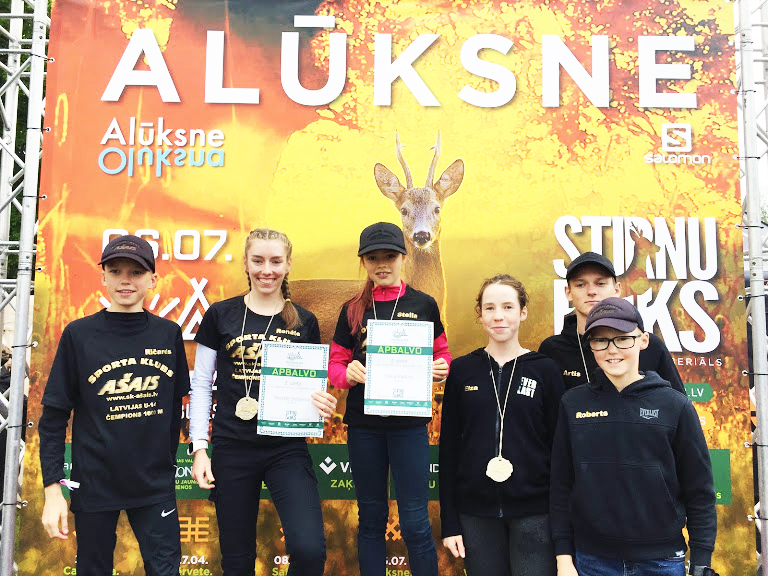 In the athletic spirits this summer season, Ašais athletes once again participate in Stirnu buks. This time in the beautiful Pilssala of Alūksne, though unable to fully enjoy the race, due to the bad weather. Alūksne stayed unexplored. Unfortunately another mishap occured to Artis Rožkalns - to fast of a pace for the few indications in the track. Lack of indications led Artis from the track costing him the result. Roberts Glazers, who at the time was in the Baltic Sea sports games, let his Latvian peers get the pedestal much easier. all in all, Ašais runners participated honorably, winning 3x bronze medals and the fastest team status. Been and will be better. We will be back for gold! Third place for Renāte Beļājeva in U16 age group, Stella Paltiņa in U12 and the flying Dutchman - Artis Rožkalns.